I'm a tad late in chiming in with my 2013 Book Love post. Reading has become a bit of a paradox. The author hat I wear gives me exposure to more books and authors just by the nature of the business, but also, as I'm in some stage of writing/editing/promoting a book most months of the year, I have less time to read them. It takes extra effort which sort of spoils the whole idea of reading being a guilty pleasure. Still, 2013 was a satisfying year for literary indulgence. Since one of my sons is a statistician, and I get a kick out of the way his mind operates, I thought I'd break it down for you a bit different this year.
Books Read: 34
Male Authors: 2 (need to improve on this number!)
Female Authors: 32
Debut Books: 7 (I adore the fresh voices of first timers!)
Non-Fiction: 4
Historical: 13 (a big increase for me)
Contemporary: 19
Read for Endorsement: 9 (I'll be sharing some of these delectable books in the upcoming year)
Partially Read: too numerous to mention – some for research, some just didn't grab me, some fell by the wayside and I'll get to them again.
My faves in 2013:
The Aviator's Wife by Melanie Benjamin (a different look into the life of Charles Lindbergh)
Miss Dreamsville and the Collier County Women's Society by Amy Hill Hearth (fun book and Amy is a lovely person)
The Wednesday Sisters by Meg Waide Clayton (funniest, BEST girlfriend moment ever, and it takes place on national television)
Gone Girl by Gillian Flynn (While the potty-mouth language was a little too much for me, I couldn't seem to put this book down until THE END)
AND my favorite book of 2013: The Iguana Tree by Michel Stone.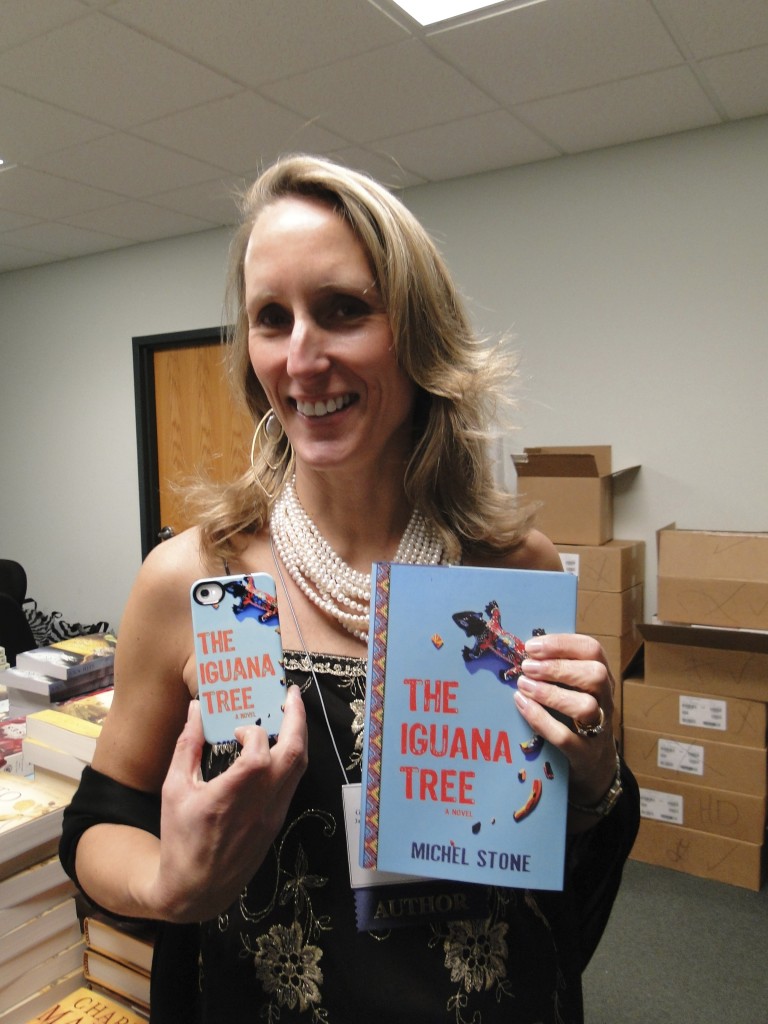 I met Michel at the Pulpwood Queens Girlfriend Weekend last January and liked her instantly. As fate would have it, I sat next to her at dinner one of the evenings and was really interested in what she had to say about the book and her journey to publication. Her book was fascinating and engaging from page one – the story of a family in Mexico who want to come to America for a better life. The choices they make in how they enter America and their experiences make for a tale of desperation, love, and loss. The writing is spectacular, gritty yet tender, with an ending I didn't expect. It's been ten months since I read it, and I'm still thinking about it now which is why it tops my list.
The first few months of 2014 will be slow reading months for me as I finish my next manuscript, but I already have a towering stack of books ready to dive into as soon as I can. Among those I'm most anxious to read:
The Songs of Willow Frost by Jamie Ford
Mother of Rain by Karen Spears Zacharias
The Prayer Box by Lisa Wingate
The Paris Wife by Paula McLain (yes, I'm late to the game)
I'm also anxious to read several titles on my shelf by Athol Dickson, Elizabeth Berg, and Lynn Austin, and since I'll be in Jefferson, TX this weekend for the Pulpwood Queens Girlfriend Weekend, I know I'll come home with another armload of irresistible books.
Have you read any of the books on my list? What's on your list for 2014?