New York! New York!
My heart is stolen. You were all that you promised and more. Bright lights. The murmur of a hundred languages. Boots. Everyone wears boots in New York. Sturdy, sensible boots with low heels for walking and walking and walking. Canyons of concrete and glass. Tiny patches of green with wrought iron garden benches tucked between buildings. Trees wearing their autumn coats twenty stories above the street (Yes! On the roofs of buildings.) And I imagined that the people who live in these top-of-the-world sanctuaries are glamorous and intriguing just like your city.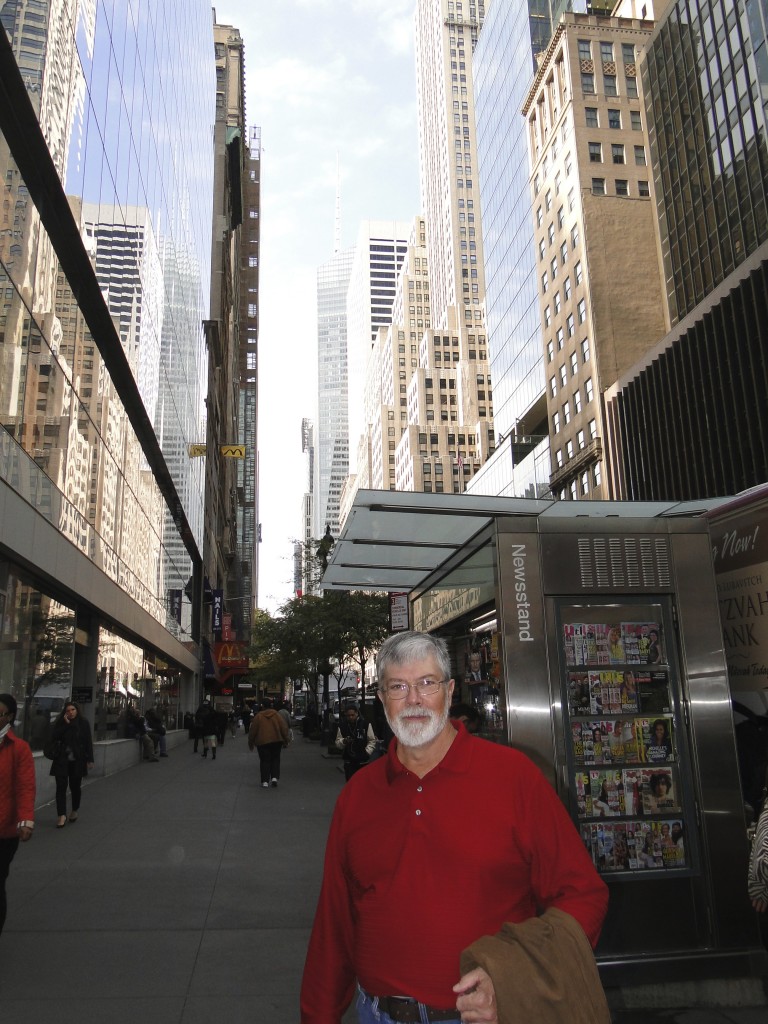 Max and I had only visited New York City once before and seen the requisite sites – the Empire State Building, Macy's, the lady in the Harbor with her torch held high, Ground Zero (still a vast hole of rubble, the destruction still palpable just one year after 9/11). We'd seen Times Square and a couple of Broadway shows. Ridden the subway. And we dreamed of someday returning. So when the announcement of Max's niece getting married in the Catskills came, we were on it. Just like that – scouring for hotel deals, Broadway tickets, decisions, decisions.
We had a glorious time. I could write a travelogue, but New York is really something you have to discover yourself. If you've been, you know what I mean. If you live there, I imagine you are still discovering its wonders, so I'll only give you a couple of the highlights.
Visiting the Hachette Book Group's offices. Sarah Reck, my web publicist with FaithWords and a handful of other folks from that line are based in New York, so I was delighted to tour their offices. The offices are located on three floors. The elevator spit me out on sixteen and then we went down to Sarah's floor. Books everywhere (no surprise here), but it was such fun seeing familiar titles of other FaithWords' authors and MY books on Sarah's shelves. And I felt quite cosmopolitan when we ate lunch at Naples 45 nearby. You just can't beat great "bookish" conversation and a Margherita pizza!
After lunch, Sarah pointed me in the right direction to meet Max at Grand Central Terminal. I had this idea that I wanted to visit all of the places I'd mentioned in The Hatmaker's Heart. For fun, of course, but also to make sure that I hadn't murdered the descriptions too much. In the novel, my girl Nell meets her aunt and cousins at the clock at Grand Central, so I wanted to walk into the vast terminal to see what it might have felt like for my character. (Sorry – writers can be quirky like that sometimes).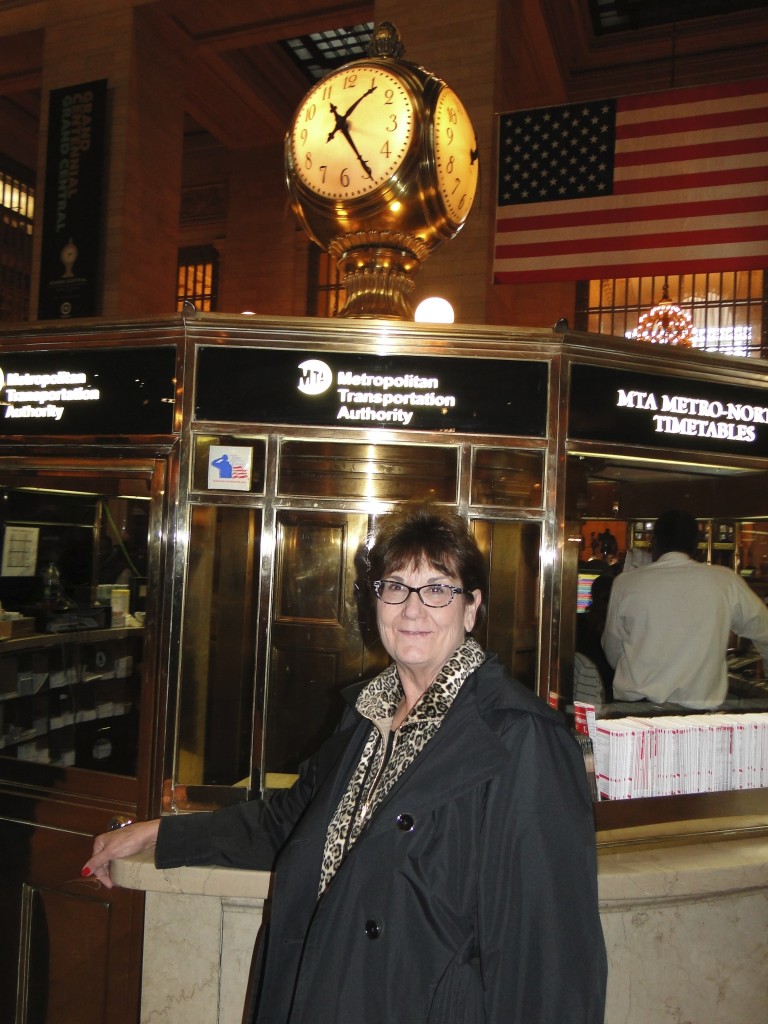 The rest of the afternoon, we did a walking tour (mapped out by dear hubby) past other sights I'd mentioned. You'll have to read the book to see if you can spot them. A couple were too far flung for that day, and we had to wait until the Hop-On, Hop-Off bus tours we took later. But here are a couple you might enjoy.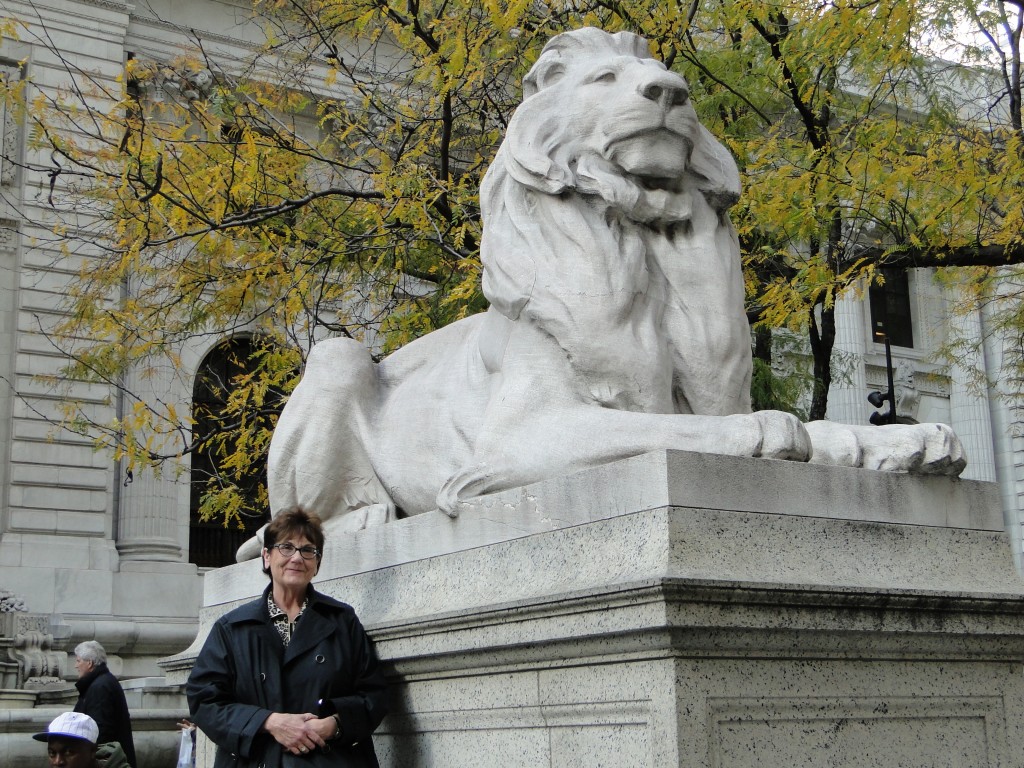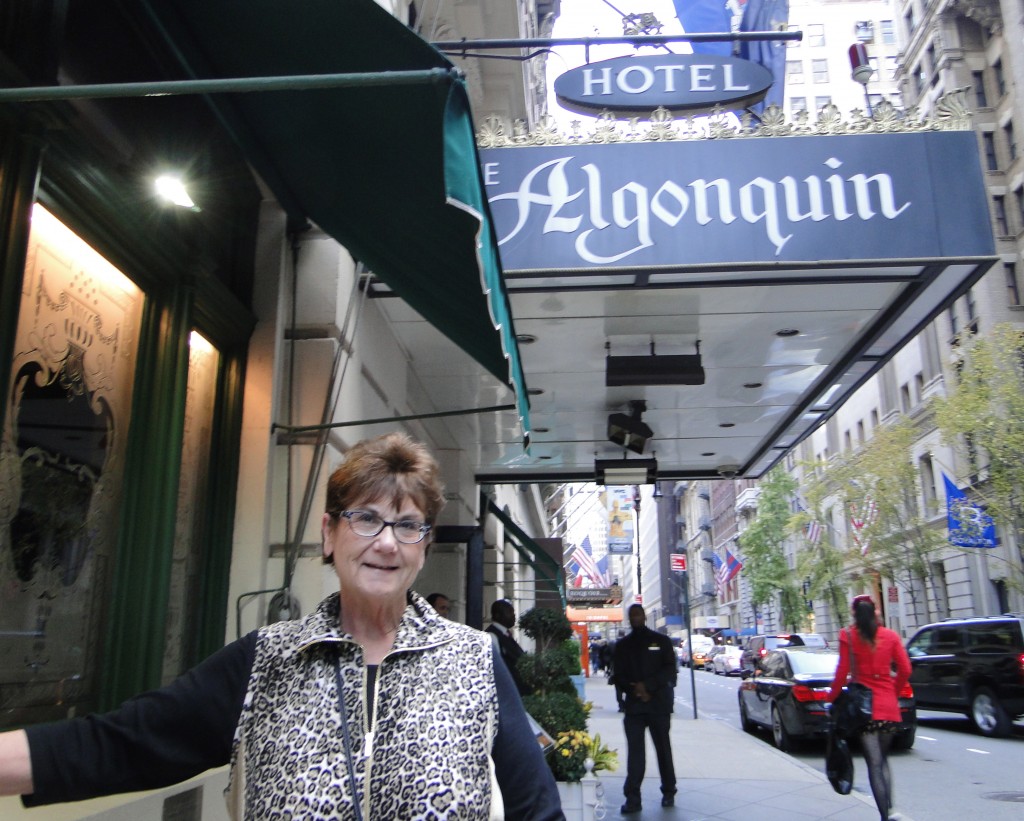 But of all the sights and sounds and smells (did I mention the aromas of the street vendors? Swoon-worthy), my favorite part of New York City was Central Park. We'd missed it on our first trip, so it was actually the first thing we did after we checked into our hotel. It's easy to see why it's so beloved. Wide walkways, giant boulders, lush greenery and flowers, moms and dad pushing baby strollers, young lovers enjoying stolen kisses on grassy banks, joggers, horse-drawn carriage rides (at a hefty price!!), vendors selling hot nuts and bottled lemonade.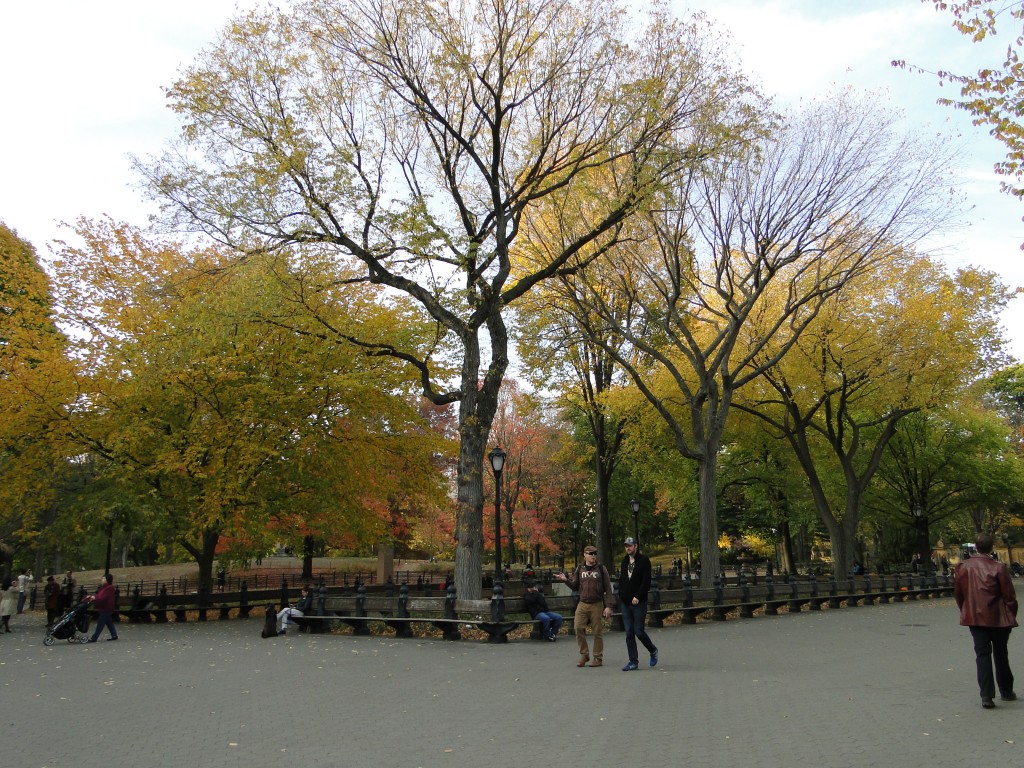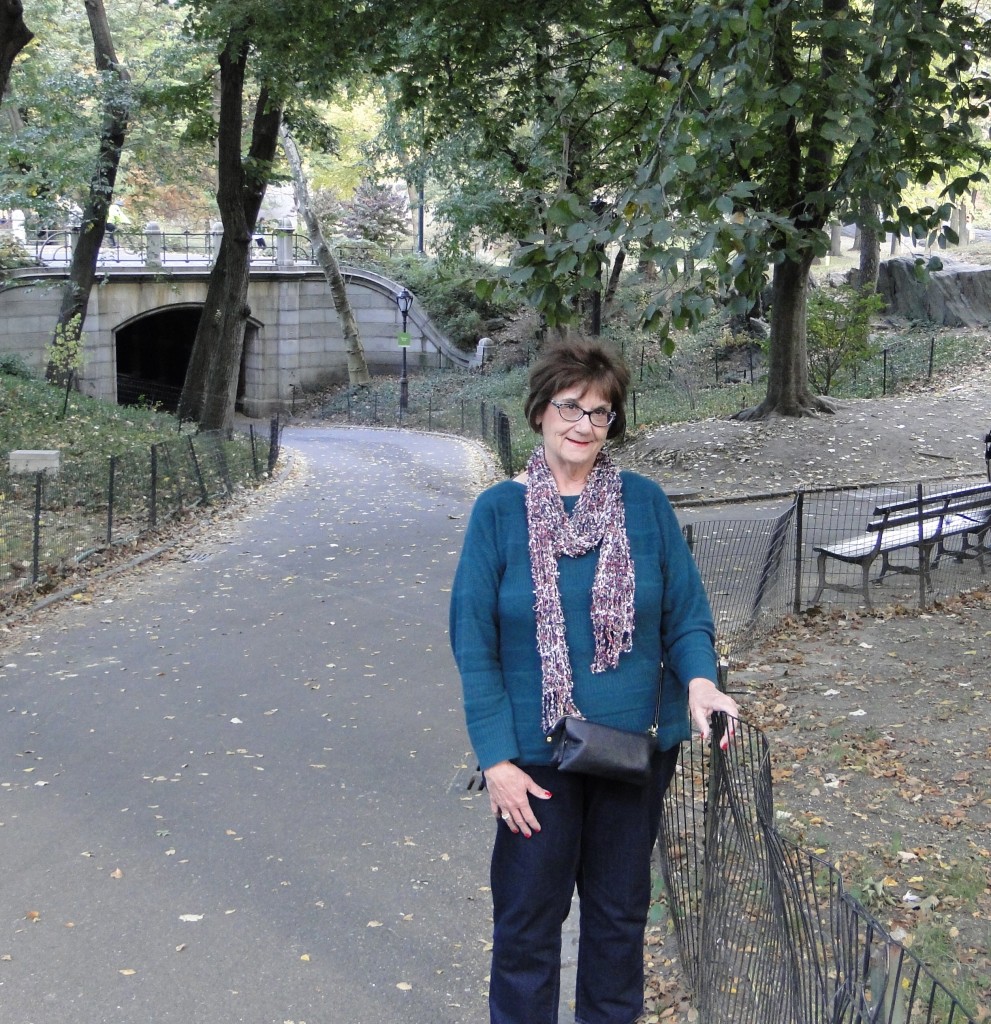 We strolled and ambled, took turns taking pictures of each other, did this "selfie" in front of the fountain . . .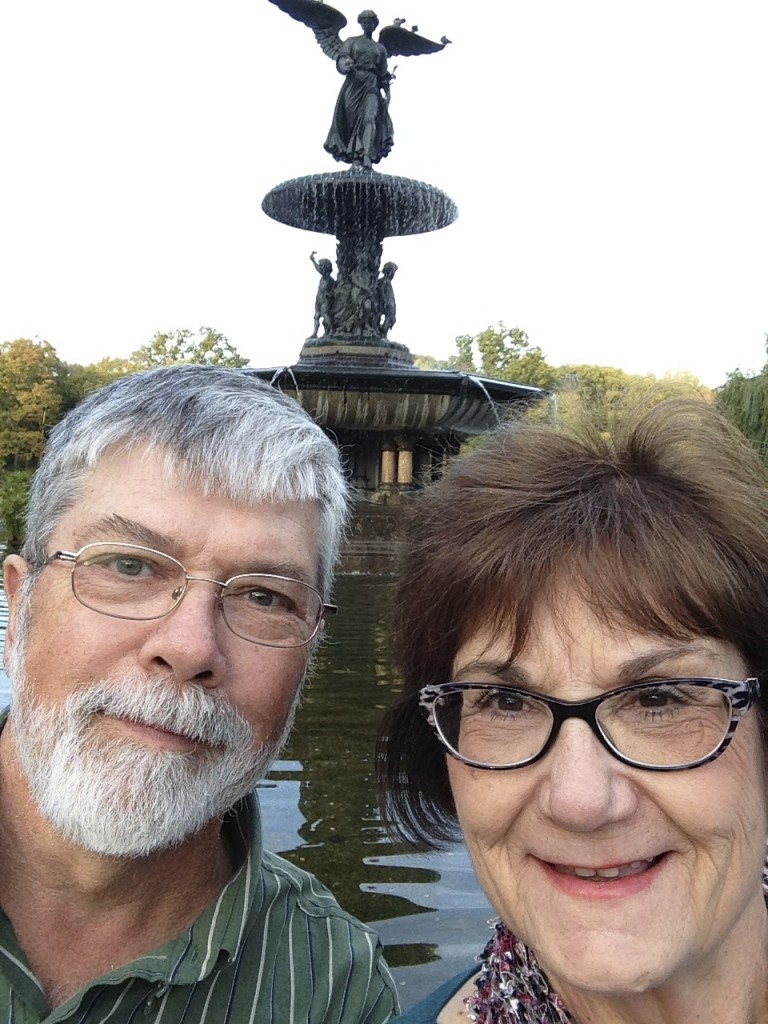 There's a lovely little lake and the boathouse restaurant where I could imagine renting a rowboat for the afternoon for a romantic interlude. The Belvedere Castle had breathtaking vistas of the Upper East Side.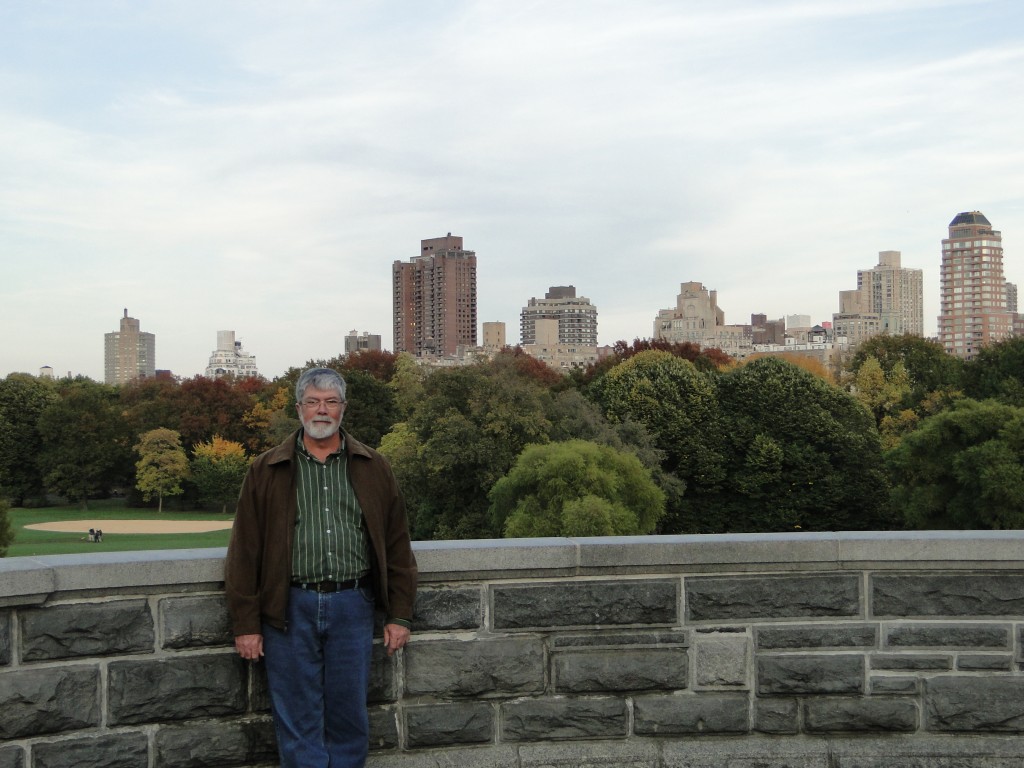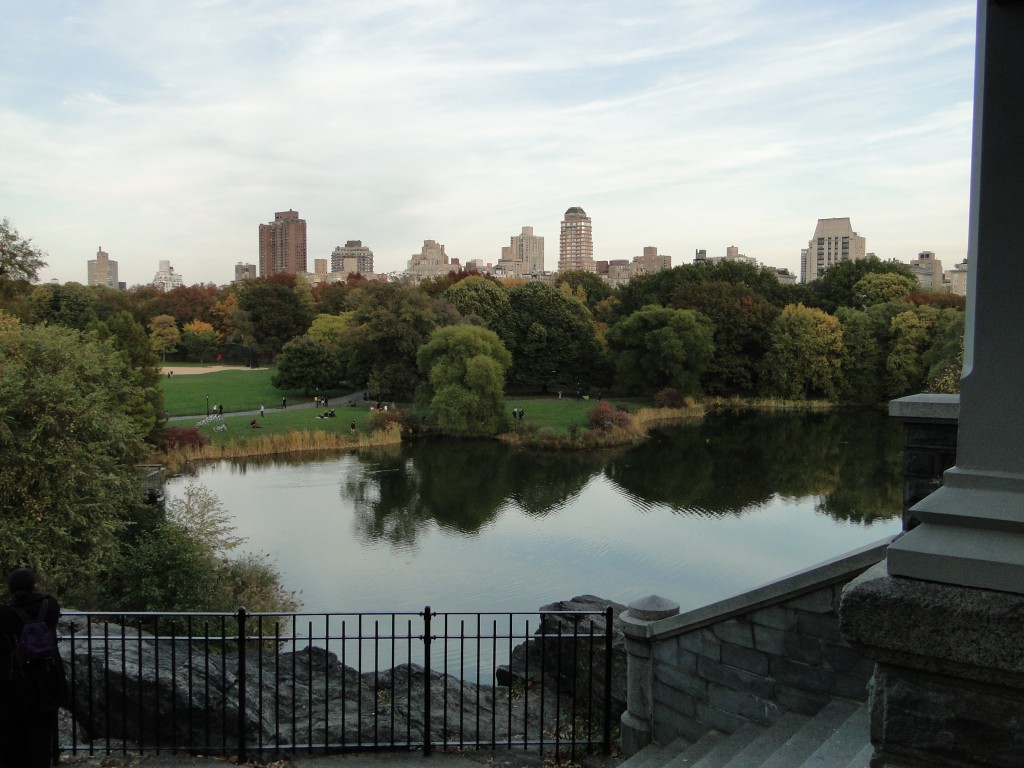 The Ramble winds along the west side of the park – twisted walkways, stone outcroppings, and arched bridges (I wouldn't want to be here at night!!) As we made our way out at dusk, a hush settled. Contentment. A New York treasure that I'd had the privilege to explore. That I want to explore again someday.
New York is like that. It's more than the sum of its parts. It's a feeling. A state of being. Mad cap and rushed? Yes, but also luring one to return. Someday soon.