I've been contemplating a website makeover for a while – it's like getting a new outfit or hair-do – it feels great and has the added bonus of being more reflective of what websites are supposed to do. Namely to let folks know who I am and get a feel for my books when they visit. My old design was fabulous, and I was still getting compliments on it as my web designer was working in the background on this one. The truth is, you have to stay current with search engines and latest techo-gadgets so why not put on the ritz once in a while, too? And I must say, I LOVE what Matt Jones has done with the redesign.
Which calls for a celebration and a giveaway. But first, take a look around at some of the new features. See the little "x" at the upper right corner. Click on it for messages from me and for things I'm celebrating. Also new is the Quote rotater in the side bar – the first time I saw it, I watched it cycle through at least three times. Okay. Weird, I know, but I'm fascinated with gadgetry and soooo happy that someone smarter than me knows how to put it all together. Thanks again, Matt!
And now for the giveaway:
Grand Prize: Bundle of all five of my novels.
Second and Third prizes: Your choice of any of my current titles. Autographed, of course. And even if you already have my books (and if you do, thank you!), these make great gifts (hint: Mother's Day is soon!) or nice additions to church libraries.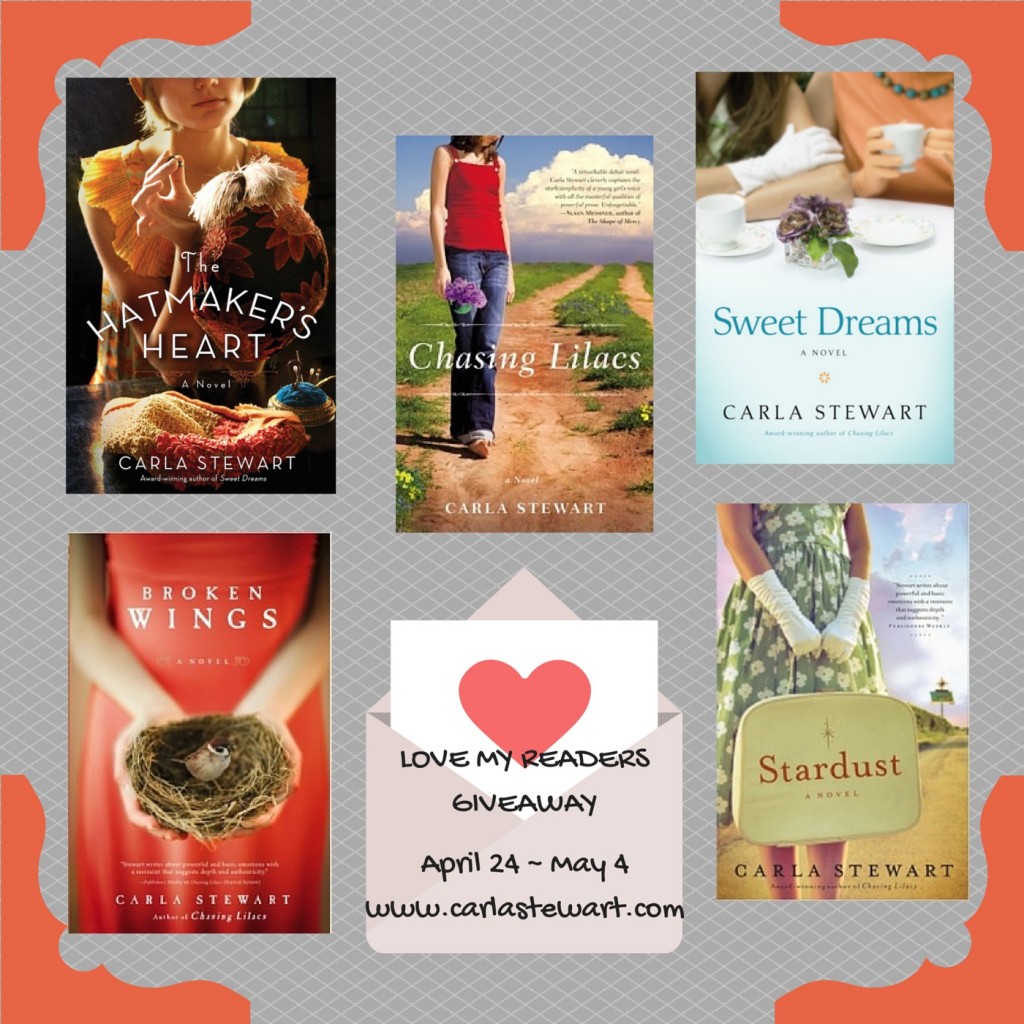 Ready to enter? It's easy with the Rafflecopter below. Just follow the instructions. THANK YOU, dear readers. It's for you I write.
a Rafflecopter giveaway