There's nothing quite so sweet as the release of a new book, of holding it in my hands for the first time and getting a whiff of that new paper smell. In a blink, the late nights at the computer and the months that were at times agonizing are gone. It's not unlike holding a human baby and forgetting the swollen ankles and torturous labor that are a part of the birthing process. Tomorrow my new book baby will make her debut into the world. It's always a much-anticipated event for me, the culmination of a year of hard work. The work of writing, revising (major revisions on this one!), seeing the cover for the first time, writing acknowledgments and a discussion guide. It's strung out over a period of time, but the story is never more than a thought away. How will my newest work be received? Will readers like the change in era from the rock 'n' roll fifties and sixties to the Jazz Age of the 1920s?
And of course, I want to show off my "book baby" and celebrate. And there's nothing I like more than letting you in on the celebration with a Jazzy, Tea-Time, Shopping Card giveaway – the prize package worth $175. I've added a British flair to the giveaway in honor of The Hatmaker's Heart's heroine, Nell Marchwold who comes from British nobility.
Here's what I've put together:
~  A copy of The Hatmaker's Heart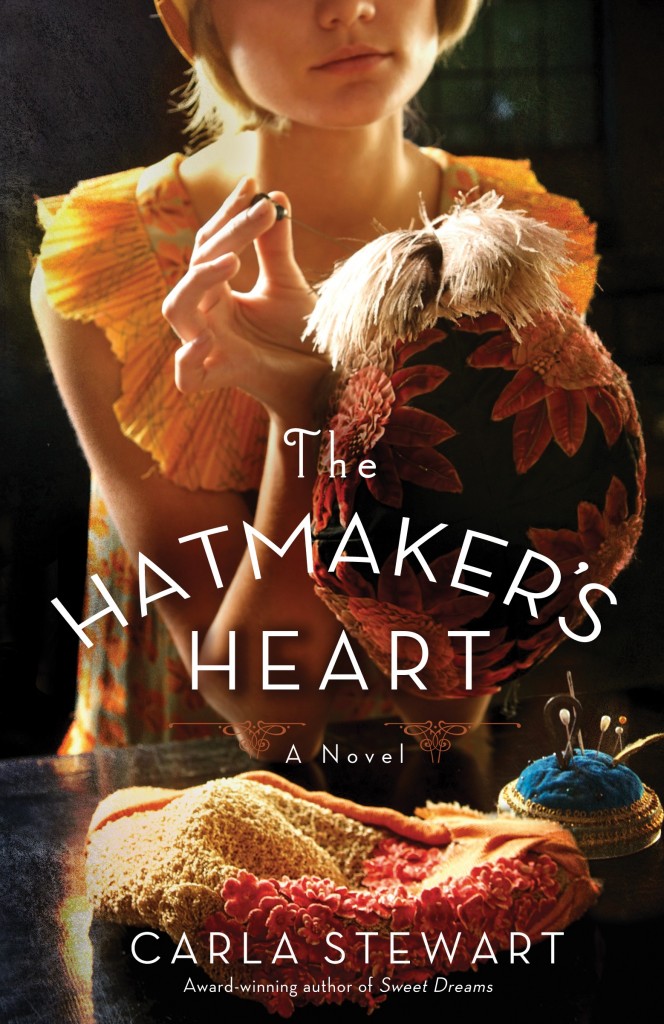 ~  The book English Tea and Cakes with recipes for yummy scones, shortbread, and cupcakes galore (see compiled giveaway for pic)
~  A taste of Britain: Scottish Shortbread, English Breakfast Tea, and a collectible tin of English toffees that converts to a little piggy bank when the toffees are gone.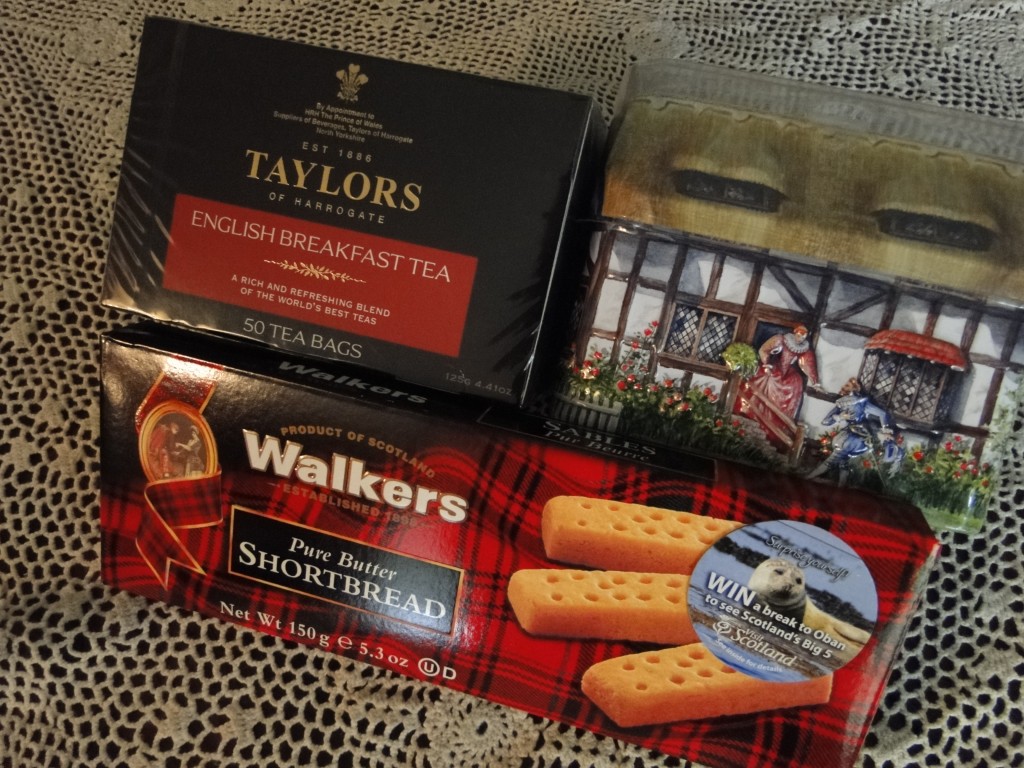 ~  A cream-colored fascinator with feathers and a shiny bauble that will be perfect for a tea party or night on the town (modeled here by my granddaughter, but it's sized to fit either an adult or a young lady).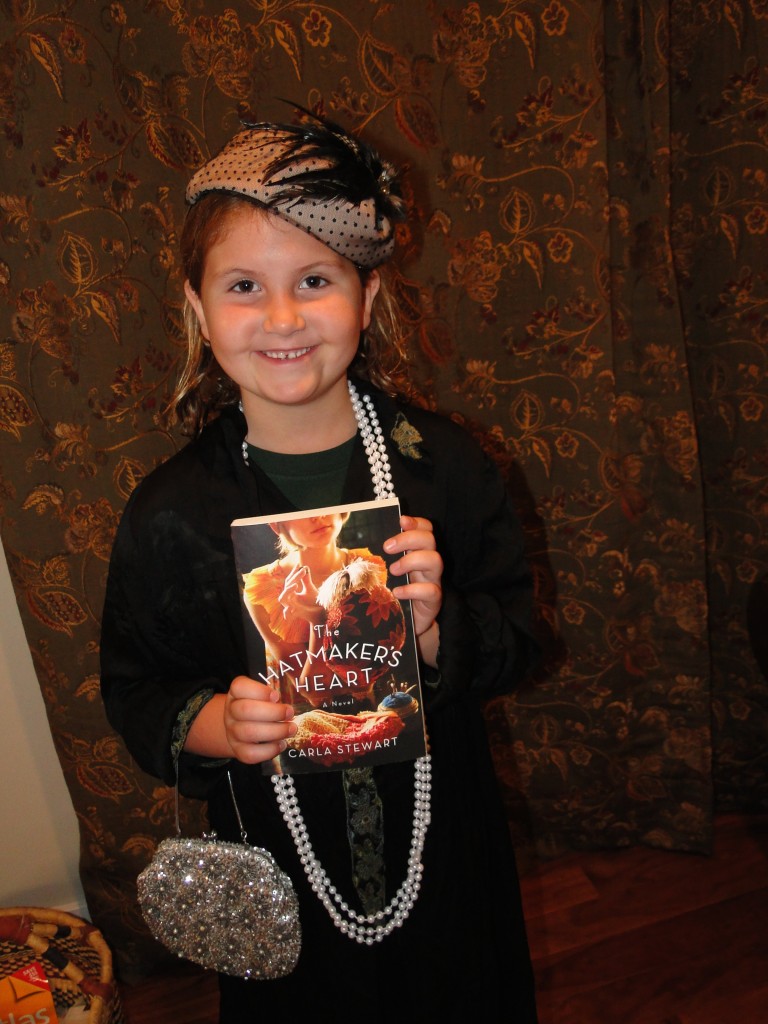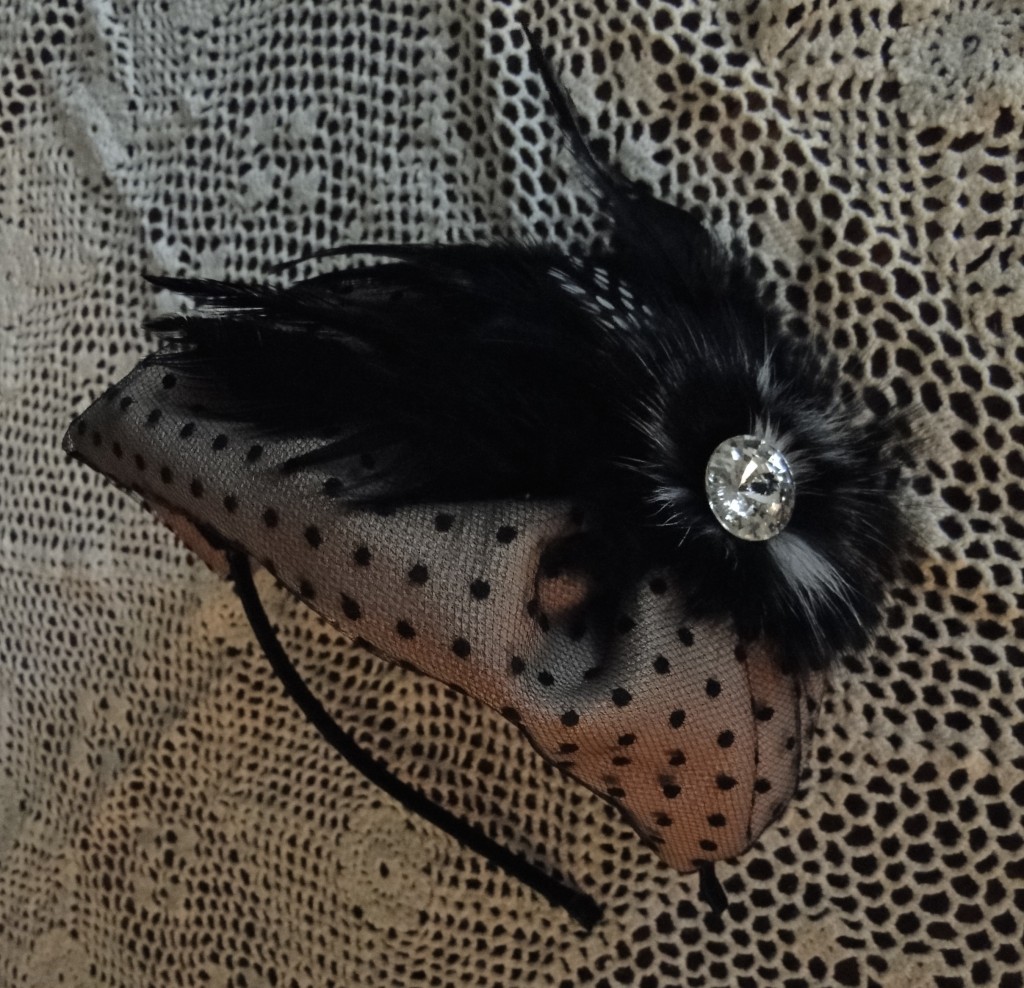 ~  A gift card for $100 – just in time to buy that new dress you've had your eye on. (Gift card not pictured, but will be included).
EVERYTHING TOGETHER (except gift card)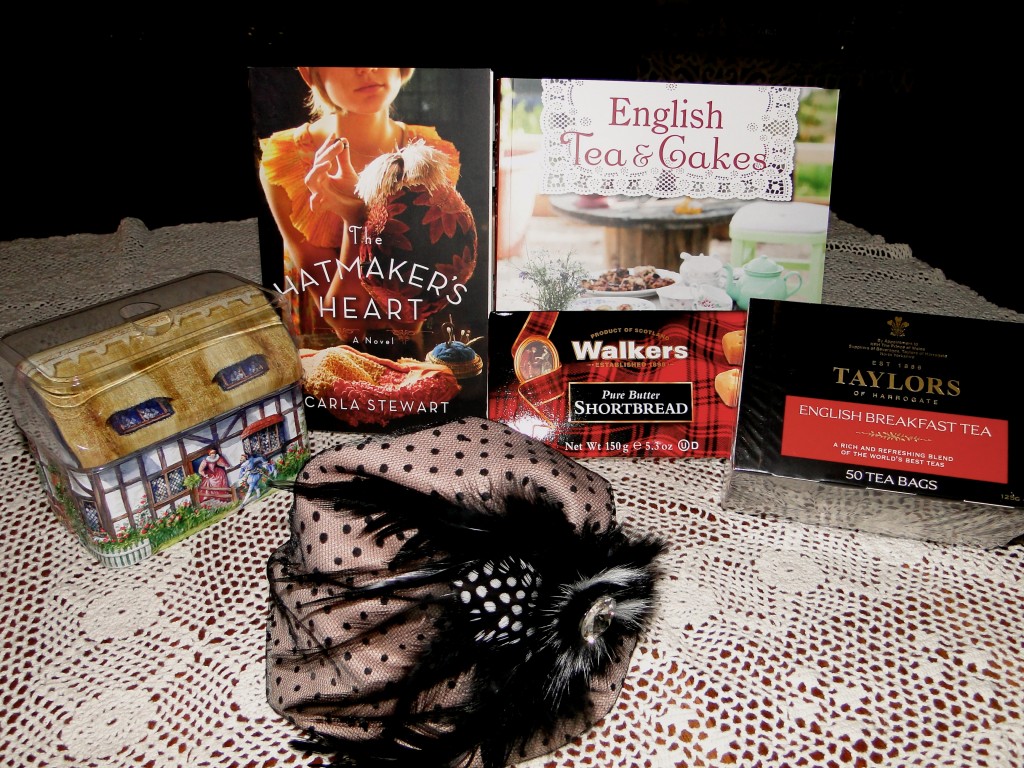 Truly, I'm thrilled about this giveaway and sharing The Hatmaker's Heart with you. If you can't wait to see if you've won and want to get an early copy, you can find it at a great price at Barnes & Noble, Christianbook.com, and Books-a-Million. The contest runs from today until June 14, but you can gain extra entries by tweeting every day. Ready to enter? Fill out the Rafflecopter below and good luck! Contest limited to US mailing addresses. a Rafflecopter giveaway