In the bayou country of East Texas, the neon sign of the STARDUST stands silent, no longer beckoning visitors to its cozy cottages. But two days after Georgia Peyton buries her unfaithful husband, a curious thing happens: the STARDUST sign sputters to life and winks at her. Sustained by a memory from the past and determined to build a new life, Georgia acquires the STARDUST with hopes of breathing new life into it too.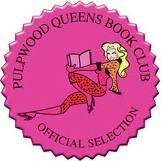 A story of courage, forgiveness, and new beginnings.
FaithWords (HachetteBookGroup), May, 2012. ISBN:978-1455504282
"In STARDUST, Stewart writes honestly about family–the good, the bad, and the unexpected–and about the choices we make–to hold on to our past hurts or to unshackle our lives with forgiveness. Curl up in a cozy chair and get ready to visit the bayou with Carla Stewart. The 'Stardust' sign is just ahead."
~  Nicole Seitz, author of BEYOND MOLASSES CREEK and THE INHERITANCE OF BEAUTY
"Carla Stewart is one of the best at slicing out a piece of Americana and serving it to the reader in a delicious story. STARDUST is a smooth, inviting, well told story that will stick with you long after you read the last line and close the book. A worthy read." ~ Rachel Hauck, award winning author of DINING WITH JOY
"Carla Stewart weaves heart and nostalgia into her stories. With an eclectic cast of characters, Stardust made me want to jump in the car and drive to Mayhaw, Texas, just so I could check into one of the cottages. Then I remembered Stardust is a novel. It's earned a spot on my Top Ten for 2012 list. Novel Rocket and I give it our highest recommendation. It's a 5-star must read."  ~ Ane Mulligan, Sr. editor, NOVEL ROCKET
Available at Amazon, Barnes and Noble, ChristianBook.com or your favorite bookstore.