It's been a whirlwind couple of weeks! You've all been amazing in helping launch Stardust. Thank you for each tweet, each FaceBook mention, every review you've written. Please feel free to keep on telling your friends, and if you've just now read Stardust and want to write a review, I'd love that. Truly.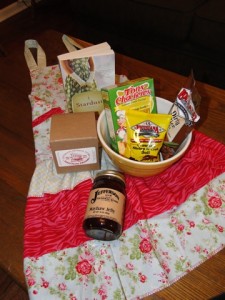 DRUM ROLL, please. WE HAVE WINNERS!!!
For the BLOG TOUR Contest, a number of you blog-hopped and left little notes on different blogs. Thank you. It was harder than you might imagine to visit them all myself and capture your names, but I did. Threw them in the Tupperware and drew two names:
Abigail AND Janette will each receive a signed copy of Stardust and two pecan pralines handmade in Jefferson, TX! Congrats, ladies! Your packages will be in the mail soon!
Today was the last day for the STARDUST RETRO Giveaway. The winner was chosen by random.org. CONGRATS to Pam, who said she was born in Jefferson, TX, and remembers her mom making pralines. I hope you find the "taste of home" sweet, Pam!
Thank you all for entering and for your support. If you didn't win a copy this time, you can still snag a copy of Stardust here.
This Saturday, June 2, I'll be in Perryton, Texas for the hometown launch and book signing! If you live nearby or are passing through, please stop by the Community Worship Center between 2 and 4 pm. You'll find plenty of iced tea and Southern hospitality at its best!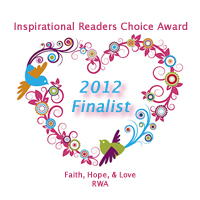 Last week, I received the good news that Broken Wings is a finalist in Faith, Hope, & Love's Inspirational Reader's Choice Award (say that fast three times!). Deb Raney and Angela Hunt (two writers who I have great admiration for) are sister finalists in Women's Fiction. Robin Lee Hatcher has a complete list of finalists on her blog. And I got this cute graphic to display. The winners will be announced in late July.
I hope you've had a marvelous holiday weekend. I'm thankful for those who've served our nation and continue to serve for our freedom. A special thanks to my son, Brett, who serves in the US Coast Guard. We're proud of you!