Joanne Bischoff and Mountain Music
Mountain Music
I'm in awe of Joanne Bischoff and her lyrical stories set in Appalachia. With the third installment of her Cadence of Grace stories coming out next month, I invited her to share with you. Welcome, Joanne!
  One of the questions I am asked the most is why I chose to set the Cadence of Grace series in Appalachia?
The answer, while true, may sound a bit odd – I didn't intend to choose Appalachia, it sort of just chose me. All my life I lived with this guy. That's my dad. He's one of my favorite people in the whole world. He's also a musician—an incredibly talented one. There's something about the tuning of a guitar that will always be familiar to me because I heard it every single day of my life growing up. I would wake to that sound and I'd know my dad was in the living room, guitar in hand. Not a day goes by that he doesn't pick up an instrument. I know all his songs by heart and hundreds of others that he would play around the campfire or on a quiet Sunday afternoon at home. My mom will always be there too, singing in harmony with him. We can never seem to listen to my dad sing or play without joining in. It's one of my favorite pieces of home that I think I'll always carry with me.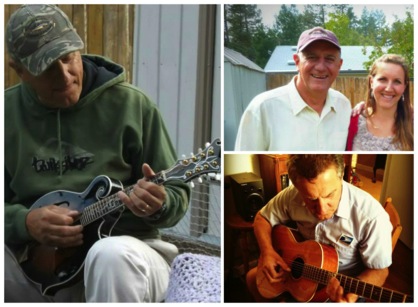 All the while I'd been writing inspirational romance, it had always been set in the prairie region. While I enjoyed the characters and settings of those stories, there was always something missing. When the idea for Be Still My Soul came to me—literally the very moment—I was listening to a bluegrass song by Alison Krauss and Union Station. It was sort of one of those "lightning bolt" moments. I saw the characters, I saw a window into the story, and with the hero being a bluegrass musician, I knew the story would be set in Appalachia.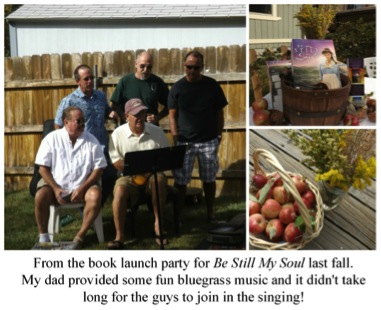 Mountain music is a special part of my life. Whether it's the guitar or the banjo, fiddle or my dad on the harmonica, it's just a piece of me that I'm so thankful for. It's been a part of the Cadence of Grace series from the very first page…from the moment Lonnie Sawyer stepped onto the stage of the town dance to sing, later walking home with the cocky mandolin player, Gideon O'Riley…
Well, if you've read the story, you know that the rest is history!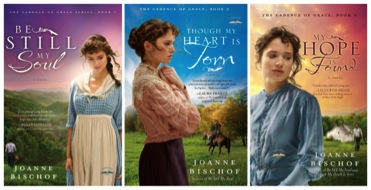 MY HOPE IS FOUND:
Gideon O'Riley has been given another chance at a life with Lonnie.But will the fight for her heart risk it all over again?
After finally finding love with his sweet bride Lonnie, Gideon's heart was torn when a woman from his past claimed to be his true and rightful wife, forcing him away from his family. God's merciful hand saw Gideon through the heartache, and with Cassie's blessing, he is able to return home. Though his journey back through the Blue Ridge Mountains will hold a trial he never anticipated.
Meanwhile, Lonnie determines to seal off her heart from Gideon, convinced he is lost to her forever. Strengthening her resolve to move on is the fondness she has for the handsome Scotsman, Toby McKee—the young reverend she has come to care deeply for. His proposal of marriage offers a bright future for her and her young son.
Yearning to allow joy back into her life, Lonnie must put aside the broken pieces of her heart that still love Gideon. When he returns to find her betrothed to another, he has to place his hope in God, trusting that the One who redeemed their love once can do it again.
BUY Joanne's books here.
GIVEAWAY: To celebrate Joanne's upcoming release, she has offered a giveaway of her new release when it becomes available – or if you're the winner and would prefer one of the first two books, you can choose that option. Please comment on this post and tell us what kinds of music inspires you. I'll be drawing for the winner (US only) on Monday, September 23.
Christy Award-finalist and author of The Cadence of Grace series, Joanne Bischof has a deep passion for Appalachian culture and writing stories that shine light on God's grace and goodness. She lives in the mountains of Southern California with her husband and their three children. When she's not weaving Appalachian romance, she's blogging about faith, folk music, and the adventures of country living that bring her stories to life.